ULISSE COMPACT HD überwacht einen wichtigen koreanischen Flughafen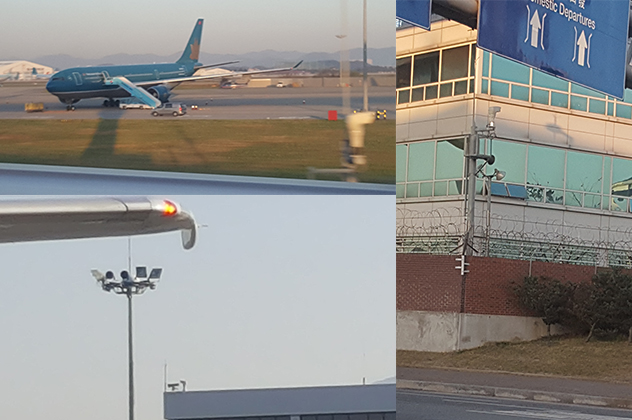 ULISSE COMPACT HD PTZ-Kameras überwachen die strategischen Außenbereiche und die Landebahnen eines wichtigen koreanischen Flughafens.

Gehen Sie zur Produktseiten:
ULISSE COMPACT HD
---
MAXIMUM PROTECTION FOR AIRPORTS THANKS TO AN ADVANCED, INTEGRATED SYSTEM FROM CRISMA SECURITY AND VIDEOTEC


Crisma Security, a company that specialises in designing security systems for highly critical sites, announces the integration of "Navtech" Radar with the ULISSE RADICAL THERMAL range of PTZ thermal cameras manufactured by Videotec.
This combination of advanced technologies offers a unique and flexible solution for optimal management of large-scale critical infrastructures.
The integrated system brought together by Crisma Security and Videotec has been tested successfully at an Italian airport where it provided high levels of security while monitoring sensitive areas.
The system provides security managers with quick information on unwanted intrusions, with instant, real-time views of the target's presence and position in monitored areas. It enables early intervention and ensures total and continuous coverage of external infrastructures.

Read the full story
Gehen Sie zur Produktseiten:
ULISSE COMPACT THERMAL
ULISSE COMPACT THERMAL for Jomo Kenyatta, Nairobi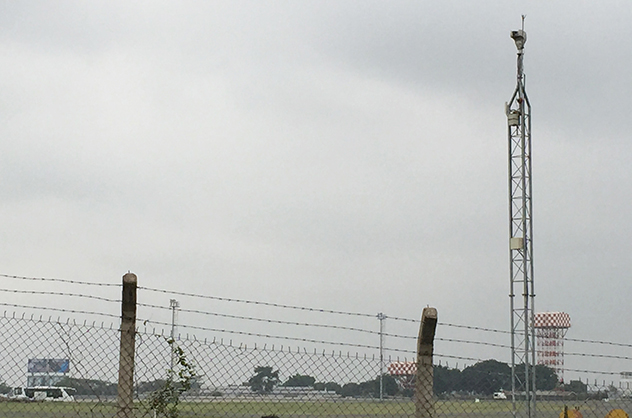 Jomo Kenyatta International Airport (JKIA) is an international airport located around 15km east of the Kenyan capital, Nairobi. It is the largest airport in Kenya and the busiest in East Africa serving an average of 19,000 passengers, and 49 different airlines, every day with direct flights to destinations in over 50 countries across Europe, the Middle East, the Far East and Africa.

To ensure the highest level of security and constant 24 hour monitoring of the numerous activities around the outer perimeter, including effective detection of potential incidents, Kenya Airports Authority partnered with the Kenyan systems integrator Microcity Kenya Ltd have decided to install Videotec's integrated ULISSE COMPACT THERMAL PTZ.

This technologically advanced system combines a day/night camera with an aligned thermal camera to guarantee reliable, non-stop, 360° monitoring of outdoor areas in even the most adverse conditions. This infallible camera system was chosen for its ability to detect people and events in complete darkness or in the harshest environmental conditions, such as adverse weather, fog, rain, heavy smoke or even dust storms, which are all very common around airport perimeters.

The integrated ULISSE COMPACT THERMAL PTZ has fully satisfied the security installation requirements and Kenya Airports Authority management have reported that this system has successfully resolved their main problems following its installation, highlighting the following benefits in particular:

- The ability of ULISSE COMPACT THERMAL PTZ to monitor the perimeter fence in any weather conditions, up to 1km

- enhanced intrusion deterrence

- control room flexibility and better deployment of human resources

- 100% monitoring of activities on the airside apron (Aircraft parking area)
ULISSE COMPACT HD für Flughafen, Korea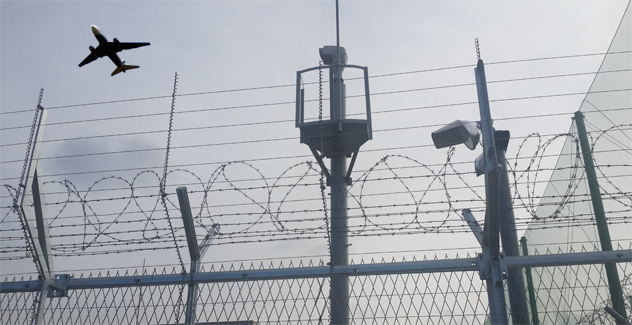 In Korea hat ULISSE COMPACT HD die hohen Überwachungssystem in den großen koreanischen Flughäfen für Perimeter Sicherheit und Airport Terminal CCTV verbessert.
ULISSE COMPACT HD kann extremen äußeren Bedingungen standhalten und stellt hohe Geschwindigkeiten und eine perfekte Genauigkeit bei der Erfassung des Zielobjekts bei minimaler Wartung sicher. Die PTZ ULISSE COMPACT HD Hochgeschwindigkeitskamera ist die ideale Lösung für die Außenüberwachung von Flughafenbereichen.
---
ULISSE COMPACT THERMAL und ULISSE COMPACT, im Militärflughafen von Budapest, Ungarn
ULISSE COMPACT THERMAL, im Flughafen von Minsk, Belarus
ULISSE COMPACT THERMAL, im Flughafen in Nairobi, Kenia
ULISSE COMPACT THERMAL, im Flughafen von Frankfurt
TOP