ULISSE für die Verwaltung des Schiffsverkehrs der Donau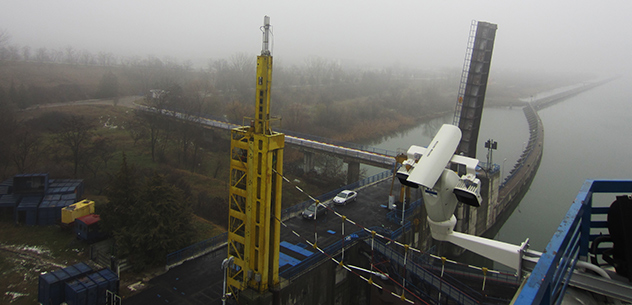 Das Roris Projekt (Romanian River Information System) will ein Testsystem für die Verwaltung des Schiffsverkehrs der Donau auf lokaler, regionaler und nationaler Ebene ausführen und integrieren.
Vorteile: die Implementation der Flussinformationsdienste auf der gesamten Donau und deren wichtigsten Zuflüssen und schiffbaren Kanälen, um die Verkehrssicherheit und die Transporteffizienz zu erhöhen
Das Projekt sah eine neue Infrastruktur mit TVCC Systemen vor, verschieden ULISSE PTZ Kameras mit IR-Scheinwerfern für die Schiffsverkehrskontrolle bei Tag und Nacht und dank ihrer Korrosionsbeständigkeit eingesetzt hat.
NXM Housings Deployed in the Endeviour Jack-up Rig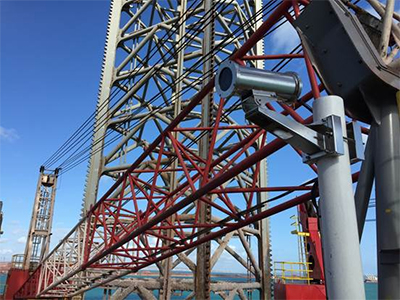 A jack-up rig is a mobile platform consisting of a buoyant hull equipped with movable legs. It can raise its hull over the surface of the sea. The buoyant hull can move the unit with all attached machinery to another location.

The Endeavour is a large standard jack-up rig, which current location is in Saldanha Bay, South Africa.

Videotec's Singapore Systems Integrator decided to installed NXM housings to protect cameras that monitor the drilling operations and guarantee general security of the safe areas.

The NXM housings have a robust AISI316 stainless steel construction with a special surface treatment which makes them resistant to the corrosion of the marine atmosphere. NXM is the ideal solution for any type of industrial and offshore/onshore marine applications.
TOP