QUALITY AND ENVIRONMENT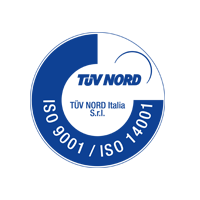 Design, manufacture and marketing of products, systems and accessories used in the video surveillance industry

Design, manufacture and commercialisation of products, systems and accessories used in the video surveillance sector. Procedures for carrying out weighing activities for the determination of the verified gross mass of the container (VGM) in accordance with Method 2 provided for by the amendments in Chapter VI Regulation 2 of the SOLAS 74 Convention as amended.



QUALITY

ISO 14001:2015
Certifies the company's ability to make its production pipeline transparent and its internal organisation more efficient
ISO 9001:2015
Certification in relation to improving environmental performance by having knowledge of laws, commitments, actions to reduce impact, and the management of these.




ENVIRONMENTAL COMMITMENT

Nature plays a vital role in the health and well-being of humans and it also has a profound effect on our economic activities. For this reason, Videotec has always been dedicated to respecting the environment and the natural resources that the company uses. To this end, in 2016 Videotec decided to certify its commitment through the ISO 14001:2015 Environment Management System standard.

The company has now pledged to:

- Implement an integrated management system to monitor activity-related consumption.

- Improve performance indicators in the consumption of water, natural gas, oil, paper, plastic and wood by using natural resources correctly and responsibly.

- Adopt good practices to limit consumption.

- Carry out the correct and separate collection of waste, both for that which is considered urban waste and also industrial waste, by recycling or other appropriate treatment processes.

- Bring its employees up to speed on the adoption of good practices in the office as a way of reducing energy consumption (for example where lighting and air conditioning is concerned), and the production of waste.

- Send documents in an electronic format when communicating with clients.

- Select our suppliers based on ecological criteria where the delivery of their products or services is concerned (environmental certifications, reduced packaging, etc.).

This is all tantamount to the responsibility of processes and products: the concern is not only the ecological impact of production cycles but also the compatibility with the needs of the environment of the entire life cycle, from design to recycling or another disposal.
The aim is to reduce the impact of our production cycles on the environment and implement the best practices possible for continuous improvement of our environmental performance.
TOP