Since its establishment, Videotec has built up important alliances with technology partners at the highest level, companies that make of excellence and innovation their credo. Together with our strategic partners we build everyday solutions that enhance the specifications of our products for the video surveillance. The common commitment is to provide, to those who choose Videotec, the best solutions and unlimited possibilities of applications in different markets.

www.digivod.com
digivod is software made in Germany. digivod video management software (VMS) impresses by a very intuitive user interface and powerful features. digivod brings excellence to small installations, as well as large ones with unlimited amount of cameras and external devices. And the best of it – digivod prepares you for the future, with its framework that allows adaptation to any vertical needs. digivod gmbh, a German company, invented the software and keeps improving it. We serve our customers with simple solutions to complex problems – that is our German engineering philosophy. digivod has worldwide installations and prestigious references. When it comes to real intuitive, high quality software, digivod is your choice.
The Video Management Software. Made in Germany.
---

www.genetec.com
Genetec develops open-platform software, hardware and cloud-based services for the physical security and public safety industry. Its flagship product, Security Center, unifies IP-based video surveillance, access control and automatic license plate recognition (ALPR) into one platform. A global innovator since 1997, Genetec is headquartered in Montreal, Canada, and serves enterprise and government organizations via an integrated network of resellers, integrators and consultants in over 80 countries. Genetec was founded on the principle of innovation and remains at the forefront of emerging technologies that unify physical security systems.
---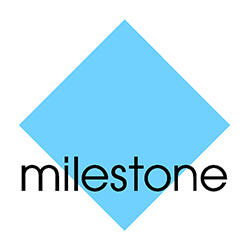 www.milestone.com
Milestone Systems is a global industry leader in open platform IP video management software, founded in 1998 and now operating as a stand-alone company in the Canon Group. Milestone technology is easy to manage, reliable and proven in thousands of customer installations, providing flexible choices in network hardware and integrations with other systems. Sold through partners in more than 100 countries, Milestone solutions help organizations to manage risks, protect people and assets, optimize processes and reduce costs.
---



www.sony.com
The Sony security systems division provides the latest in surveillance and monitoring solutions, which include CCTV and IP network cameras, digital and network video recorders. Its products are designed for a wide range of security applications such as city surveillance, transportation, railways, airports, banking, schools and retail establishments.
---

www.sightlogix.com
SightLogix smart thermal intrusion detection systems protect energy, transportation, chemical, utility, communications, and government facilities. Unlike video surveillance cameras that simply record video for review, SightLogix SightSensors automatically detect security breaches in real-time with high accuracy to alert responders with full situational awareness.
---

www.isscctv.com
ISS, headquartered in Woodbridge, NJ, and with offices worldwide, is a leader in video management and video analytics software.  ISS provides a comprehensive line of digital security and surveillance video solutions which are on the forefront of on-demand security, allowing for centralized command and control of an entire enterprise security network.
---

spotterrf.com
SpotterRF provides protection beyond fences with the world's most advanced Compact Surveillance Radar (CSR) system for perimeter security and force protection. Made in the USA and engineered for extreme conditions, SpotterRF technology is the most compact, lightweight, energy efficient, and cost-effective radar for elite warfighters and critical infrastructure requirements, such as electrical utilities.
---
TOP