ULISSE COMPACT DELUX im Einsatz in Korea für Wasseraufbereitungsanlagen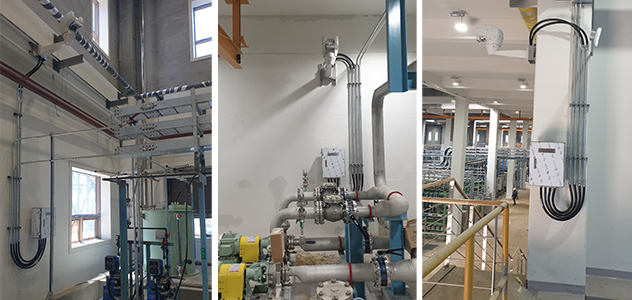 Die ULISSE COMPACT DELUX PTZ-Kamera hilft bei der Absicherung von Wasseraufbereitungsanlagen und der Überwachung von Prozessen an abgelegenen Orten.
ULISSE COMPACT DELUX bietet eine vollständige Abdeckung des Anlagenperimeters und aller kritischen Betriebsprozesse.

Gehen Sie zur Produktseite ULISSE COMPACT DELUX
Chilean mine uses NXM housings in monitoring of heavy-duty tasks


A copper mine in Chile uses Videotec's NXM stainless steel housings, equipped with a front air barrier, in monitoring the crushing of the extracted raw material.

The NXM housing was chosen not only because of the strength of its construction but also because of the number of available accessories that make it so versatile and suitable for use in harsh and corrosive environments, such as mines.
For this particular application, the housing was furnished with a special front flange that has integrated holes creating an air barrier in front of the glass. In the dusty area of the crushing machines, this solution has proved invaluable in stopping the dust collecting on the glass. This guarantees that the camera has clear, constant vision.

Read the full story

Go to the product page NXM
Videotec's camera helps in strictly regulated cannabis industry


For one cannabis manufacturing facility in Colorado, SGPS needed to design and supply a security system that met all regulatory requirements to monitor the hazardous environment of the extraction labs

SGPS ran across VIDEOTEC's MAXIMUS MVX range of fixed cameras for hazardous environments at ISC West in 2016 when they made their debut in North America. Their form factor was compact, the hazardous protections and certified ratings met their needs, and the price point reflected their value.

Read the full story

Product page MAXIMUS MVX
ULISSE COMPACT HD monitors the largest dairy farm in Jordan


The monitoring of the external structures of the Youm Farm, the largest dairy industry in Jordan, has been assigned to ULISSE COMPACT HD and camera housings of VERSO series with IR LED illuminators.


ULISSE COMPACT für die Kontrolle von Kernkraftwerken in Rumänien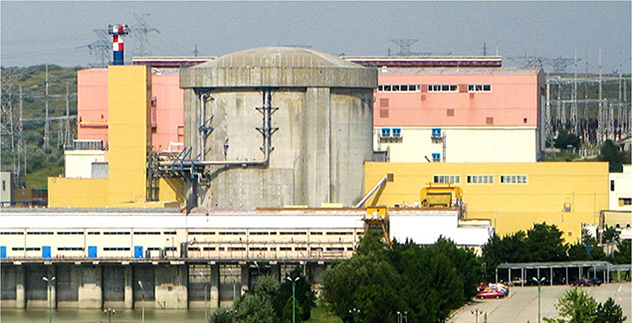 Für die Überwachung mit höchster Präzision von zwei Kühltürmen des Kernkraftwerkreaktors in Rumänien wurden 8 ULISSE COMPACT THERMAL und 23 ULISSE COMPACT verwendet.
ULISSE COMPACT ermöglicht die Day/Night Überwachung höchster Präzision während ULISSE COMPACT THERMAL die Überwachung auch bei voller Dunkelheit.
Die zuverlässige und robuste ULISSE COMPACT PTZ-Kameras von Videotec ermöglichen eine Tag/Nacht-Vision über große Flächen und sind in der Lage, die strengsten Anforderungen gerecht zu werden, extremen Umgebungsbedingungen zu widerstehen, hohe Geschwindigkeit und Genauigkeit der Erfassung der Ziele in jedem Zustand zu garantieren.
TOP