VIDEOTEC DIGITAL EVENT 2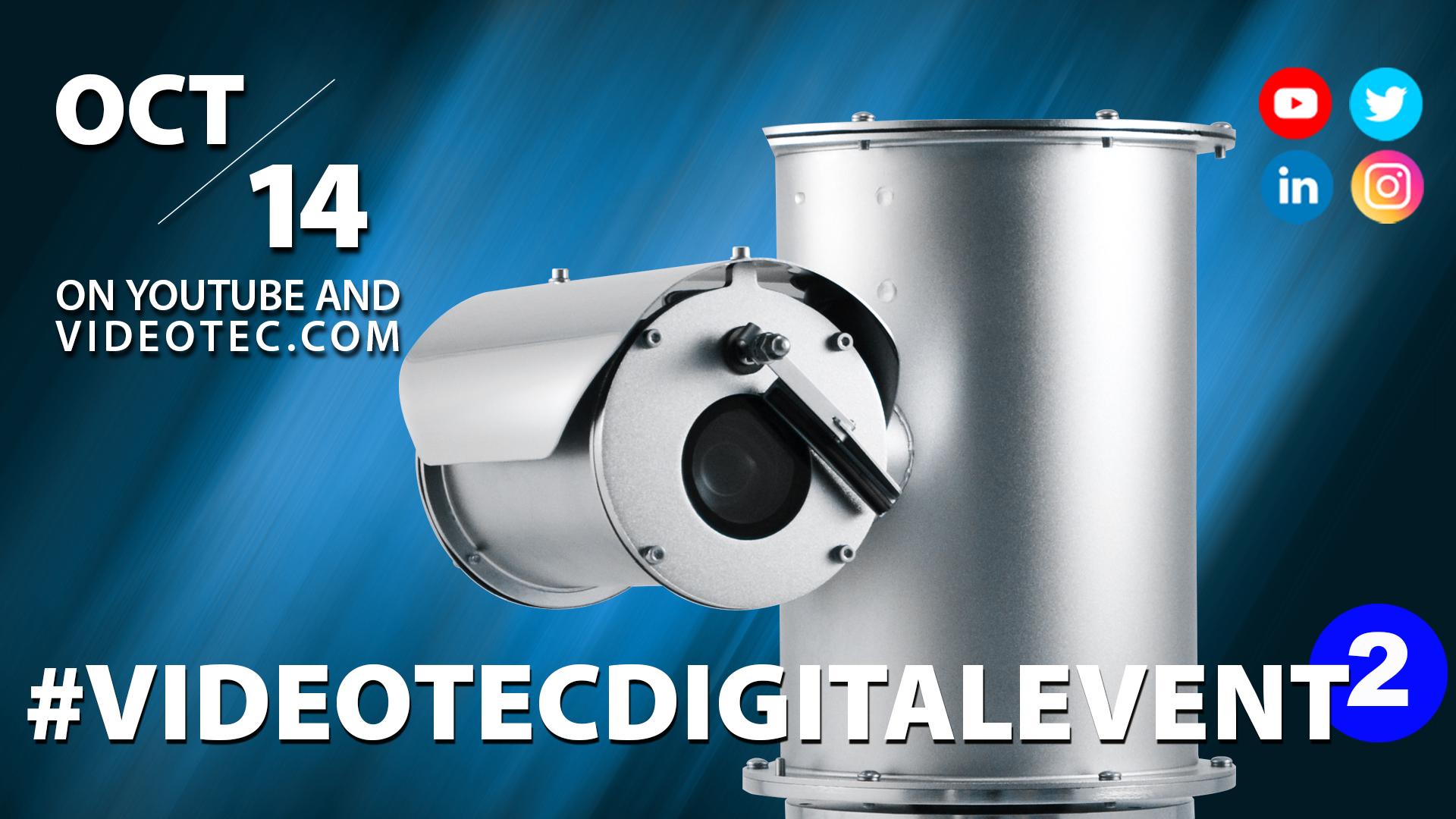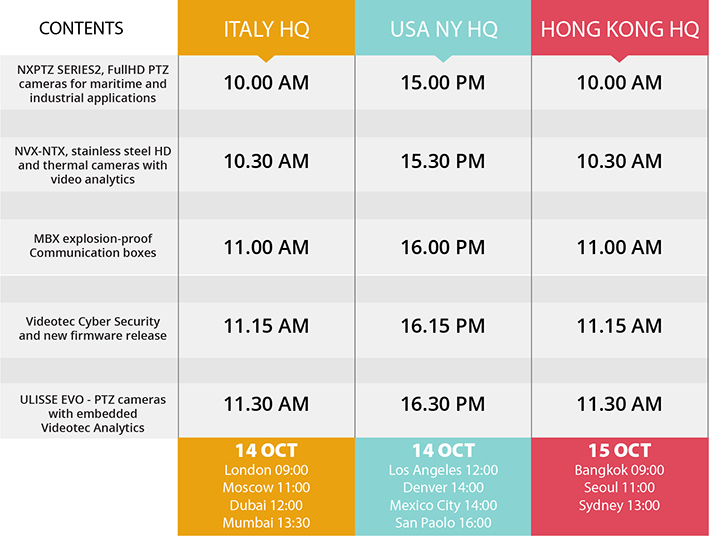 The Videotec Digital Event is a virtual space where you can meet our expert team and easily access the latest information on Videotec's new technologies, products, applications and services.  
During our live streaming event, you will have the opportunity to interact real-time on a secure chat channel with our skilled staff and get additional technical details or commercial information.  
The Videotec Live Streaming Event is available on Videotec's Youtube channel or www.videotec.com.  
SAVE THE DATE: OCTOBER 14th, 2020 Three sessions available on different time slots: (duration about 2 hours each session)  
1st  - on 14/OCT at 10.00 AM (Italy time) live from Italy HQ
2nd - on 14/OCT at 15.00 PM (NY time) live from USA HQ
3rd  ­- on 15/OCT at 10.00 AM (HK time) live from Hong Kong HQ
 
CONTENTS:
- Competitive advantages of our new generation of NXPTZ SERIES2, FullHD PTZ cameras for maritime and industrial applications.
- New solutions to demanding applications offered by NVX-NTX, our new stainless steel HD and thermal cameras with video analytics and radiometric functions.
- A unique way to simplify wires connections and installation with our MBX explosion-proof Communication boxes.
- Videotec's vision about developing safe products and its strategy for cyber-sustainability and assisting customers keeping their systems protected: Videotec Cyber Security and new firmware release.
- Performance, competitiveness and design at an unprecedented level offered by ULISSE EVO - PTZ cameras with embedded Videotec Analytics.
 
TOP