MAXIMUS MPXL SERIES2 and MAXIMUS MLX, for the surveillance of environments with explosive atmosphere and poor lighting
Videotec launches two new solutions for surveillance systems in outdoor areas classified as at risk of explosion.

It is the MAXIMUS MPXL SERIES2 PTZ camera, which combines in a single device a Day/Night camera and a long-range LED illuminator.
In addition, the new MAXIMUS MLX joins the MAXIMUS line, an explosion-proof certified stand-alone LED light for professional lighting of large outdoor areas.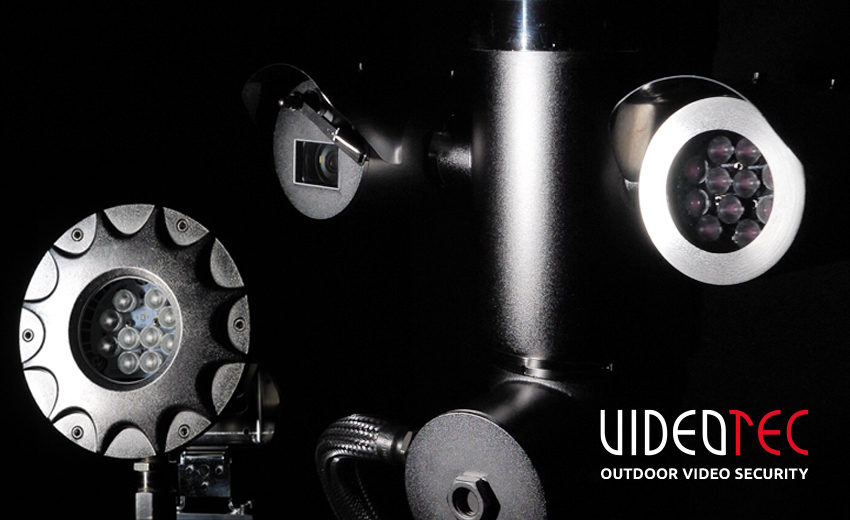 MAXIMUS MPXL SERIES2 This PTZ camera integrates a SONY FCB-EV7520 Day/Night camera with 30x zoom that provides FullHD, 1080p images and that, thanks to the built-in illuminator, can detect a target in outdoor areas up to 200m away, even during the night or in low light conditions.
It is ideal for classified areas of the Oil&Gas sector, maritime and industrial, like drilling rigs, refineries, tanks, or the monitoring of processes in chemical and pharmaceutical manufacturing.
The illuminator LEDs automatically adjust to the zoom factor and illuminate the field of view uniformly, eliminating hotspots and underexposure. Beam activation, spot or wide, can be done by software by preset or zoom, by alarm input or manually. The "LED Energy Consumption Control" enables the illuminator to withstand high temperatures and thus ensure the correct operation of the LEDs throughout the life of the product.

The construction is entirely made of AISI316 stainless steel, which offers maximum durability in corrosive environments. In addition, the IP66/IP67/IP68/IP69, NEMA Type 4X and Type 6P weather resistance rating ensures complete protection against ingress of water and dust, even in harsh conditions.
This PTZ camera is certified for temperatures between +70°C and -40°C.
The MPXL line is certified for hazardous areas with certifications for use in Zones 1 and 2, Group IIC (Gas), Zones 21 and 22, Group IIIC (Dust).

MAXIMUS MPXL SERIES2 can be integrated into more advanced video systems using the ONVIF Profile Q, S, and T protocol. As for all cameras of the MAXIMUS SERIES2 line, MPXL too can be geolocated on maps to support the GeoMove and GeoMove&Track features.

The GeoMove feature is very useful in perimeter surveillance systems and for port traffic control because it allows you to frame any target through geographic coordinates, even in conditions of critical visibility or in the open sea.

MAXIMUS MLX LED illuminators integrate perfectly into outdoor/indoor video surveillance applications or process control systems, providing optimal area illumination and clear visibility in low light conditions and at night.
Models with 850nm IR or white light are available for use in combination with surveillance cameras or as general lighting.
The viewing distance reaches up to 125m (410ft). The "LED Energy Consumption Control" enables the illuminator to withstand high temperatures and thus ensure the correct operation of the LEDs throughout the life of the product.
Their construction is entirely made of AISI316 stainless steel, which offers maximum durability in corrosive environments. MLX illuminators are lightweight and their compact size fits well in confined spaces. Their installation is quick and easy thanks to the supplied bracket useful for mounting on walls, ceilings, or parapets, depending on the application needs.

The MLX line is certified for hazardous areas with certifications for use in Zones 1 and 2, Group IIB (Gas), Zones 21 and 22, Group IIIC (Dust). It has also obtained the Lloyd's Register Type Approval System Test Specification No. 1 certification and can therefore be used in maritime and offshore applications.

MAXIMUS MPXL SERIES2

MAXIMUS MLX
TOP